Welcome to Biotech Outsourcing Strategies 2013, the partnering and networking event for R&D outsourcing professionals.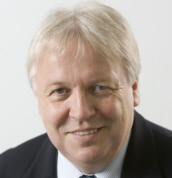 FEATURED SPEAKER
Prof Eckhard Ottow
Head Global Innovation Sourcing, Global Drug Discovery
Bayer Pharma AG
Read biography
Now in our 8th consecutive year Biotech Outsourcing Strategies (BOS) is a popular forum for R&D professionals to meet, network and discuss best practise in R&D outsourcing! With two parallel tracks covering Discovery/Early Development Outsourcing and Clinical Operations Outsourcing you can be confident that our high quality speaker programme will cover your specific area of outsourcing interest. With a strong enthuses on the challenges faced by the virtual outsourcing model BOS will be particularly relevant to biotech and pharma evolving toward (or already operating) a virtual or semi virtual R&D operation. For our CRO & CMO sponsors BOS 2013 provides a unique partnering event exclusively focused on R&D outsourcing. Join us in London to brush up on skills, meet new business partners and network all in a friendly, welcoming environment.
The BOS Events Formula
Tried and tested since 2006 the BOS Events formula includes a combination of partnering, presentations, exhibition and informal networking. These four core elements of the day run in parallel and ensure that BOS is a lively, energetic day designed to impart new knowledge and build new networks.
Presentation: Hear from your peers in the industry and learn how other's are approaching shared challenges . Our programme consists of 2 tracks in Discovery/Early Development and Clinical Operations outsourcing respectively. We have made some refinements to the programme structure for 2013 – Please see our programme link for further details.
Partnering: Central to the BOS Events philosophy, 1 to 1 meetings between sponsors and vendors provides a great opportunity to initiate contact or touch base on existing projects. Partnering is facilitated using our partnering software which is available to all delegates 1 month prior to the BOS meeting.
Exhibition: The hub of the event, the exhibition provides a platform for sponsors and vendors to engage. Building on feedback from BOS 2012, sponsors and vendors will be able to utilise the partnering software to arrange stand meetings at BOS 2013.
Informal Networking: After a busy day of networking and presentations relax and have a glass of wine at the close of day drinks reception. Always a well supported part of the day and a great chance to catch up with old and new friends.
We look forward to welcoming you to BOS 2013 at the Royal College of Physicians, London, 17th September, 2013.