IDT Biologika confirms Gold Sponsorship at BOS Basel 2020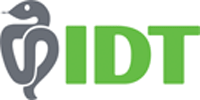 Bio2Business is pleased to welcome IDT Biologika as Gold Sponsor at BOS Basel 2020.
IDT Biologika specializes in the contract development and manufacture of viral vaccines, gene and immunotherapeutics as well as sterile liquid and lyophilized biopharmaceuticals. We provide fully-integrated services for our customers, ranging from formulation development and clinical manufacturing through to large-scale production, packaging and quality control.