Welcome to Biotech Outsourcing Strategies cmc 2017, the partnering event for stakeholders of development stage CMC outsourcing.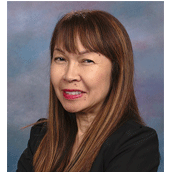 FEATURED SPEAKER
Dr Firelli Alonso
Senior Director, External Supply (BioTherapeutics)
Pfizer
Read biography
Established in 2008 and now celebrating our 10th consecutive year, the scope of BOS cmc 2017 will cover development stage CMC outsourcing for both small molecules and biologics (including novel therapeutic entities such as cell therapies and gene therapies). Our programme is divided into small molecule and biologics tracks and includes the following modules: Outsourcing Business Process: Building Effective Outsourcing Partnerships: Early Development Outsourcing: Late Stage Outsourcing: Drug Delivery & Packaging Outsourcing: Innovation in CMC Outsourcing (including the new BOS Outsourcing Showcase Posters): Focus Groups. Within this scope, our programme will be shaped to resonate with SME biotech, large pharma, and CMO alike.
Who Should Attend BOS cmc 2017?
Those leading and/or managing CMC outsourcing activities. With an SME organisation you may be the Head of CMC and Manufacturing (or a similar position) or you may be responsible for managing partnerships with CMO partners for Small Molecule or Biologics programmes. With the larger pharmaceutical organisation you may have a procurement role to source API, Drug Substance, Drug Product (primarily development stage) or you may be an external manufacturing manager or CMO manager. Each organisation has different roles but if your role involves defining, or executing, CMC outsourcing functions, then BOS cmc 2017 is relevant to you.
The BOS Event Formula
Partnering/Presentations/Exhibition/Informal Networking: These are the 4 key components around which BOS cmc 2017 is built. Every attendee has access to our partnering software no later than 4 weeks before the event. Buyers from biotech and pharma have the opportunity to outline their CMC sourcing requirements using the online platform. Based on these requirements, attending CROs and CMOs are then able to send a meeting request and a 1 to 1 meeting will be scheduled during the event (provided the recipient accepts the meeting requests). This "partnering" element, which brings buyer and supplier together, is at the heart of BOS cmc 2017 and a key resource in helping attendees connect.
In addition to the partnering, attendees will have access to our Exhibition which will feature leading international CROs and CMOs. New for 2017, we will also showcase innovation in the field of CMC capabilities and technologies through a new poster component which will be integrated into the networking space at the Congress Centre Basel.
With these components, a comprehensive programme, and frequent opportunities for informal networking, BOS cmc 2017 is a must attend event for stakeholders in development stage CMC outsourcing. We look forward to welcoming you to Basel!