Welcome to Biotech Outsourcing Strategies 2018, a new amalgamated partnering event for both stakeholders of CMC outsourcing and pharmaceutical discovery outsourcing.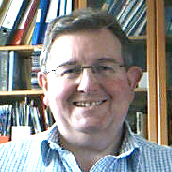 FEATURED SPEAKER
In a new exciting development, BOS 2018 will comprise the existing CMC focused event but in addition, will add a new discovery outsourcing component, creating an enlarged 2 day conference in Basel, Switzerland.
The new format will allow discovery and development teams the opportunity to come together to share experience and knowledge from discovery into development. For our CRO and CMO partners the addition of the discovery component to our existing CMC focused event will present an opportunity to engage with innovator companies at an earlier stage in the R&D continuum.
The BOS Event Formula - Presentations/Partnering/Exhibition/Informal Networking
Our CMC Outsourcing Module is divided into small molecule and biologics tracks and includes the following components: Outsourcing Business Process: Early Development CMC Outsourcing: Late Stage CMC Outsourcing: CMC Outsourcing Case Studies: BOS Outsourcing Showcase Poster Presentations. Within this scope, our programme will be shaped to resonate with SME biotech, large pharma, and CMO alike.
Our Discovery Outsourcing Module will have a dedicated Discovery Outsourcing Track which will encompass target site identification, target site validation, lead identification, lead validation, discovery chemistry and discovery biology. Within this scope the 2 day programme will include the following components: Outsourcing Business Process: Early Stage Discovery Outsourcing: Late Stage Discovery Outsourcing: Discovery Outsourcing Case Studies: BOS Outsourcing Showcase Posters: Open Innovation in Discovery
Partnering: Every attendee has access to our partnering software no later than 2 weeks before the event. Biotech and Pharma attendees can use the partnering software to outline services and capabilities they may require. Based on these requirements, attending CROs and CMOs can then request a 1-to-1 meeting to discuss these requirements further. This partnering dynamic presents a highly effective platform which brings buyers and suppliers together.
Exhibition: The BOS 2018 exhibition will feature leading international CROs and CMOs. We will also showcase innovation in the field of CMC and Discovery capabilities and technologies through submitted posters which will be integrated into the networking space at the Congress Centre Basel.
Informal Networking: Over our long lunch break or informal drinks reception at the end of proceedings day 1 and day 2, BOS events are know for being open, friendly events where you will have many opportunities to reach out to new contacts.
Established in 2006, we have a long track record in producing focused, productive and vibrant events for the R&D outsourcing community. We look forward to seeing you in Basel for BOS 2018.